Want to create better renderings in Revit in less time? This course will teach you everything you need to create amazing, photo-realistic rendering in Revit using Enscape. 
From how to organize your Revit model to creating better materials to optimizing your lighting, Dan Stine shows you how to get the most out of Enscape. 
If you're getting started with Enscape or have been using it for a little while, this course will fast-track your skills. Using practical examples and a sample model, Dan will show you how you can transform your images from 'ho-hum' to 'hot damn'!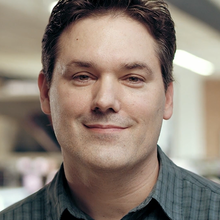 Daniel John Stine AIA, CSI, CDT, is a registered architect with over twenty years of experience in the field of architecture. He is the BIM Administrator at LHB, a 250-person full-service design firm. Dan has presented internationally on BIM in the USA, Canada, Ireland, Denmark, Australia, and Singapore. He was ranked multiple times as a top-ten speaker by attendees at Autodesk University, RTC/BILT, Midwest University, AUGI CAD Camp, NVIDIA GPU Technology Conference, Lightfair, and AIA-MN Convention. Committed to furthering the design professions, Dan teaches graduate architecture students at North Dakota State University (NDSU) and has lectured for interior design programs at NDSU, Northern Iowa State, and University of Minnesota, as well as Dunwoody's new School of Architecture in Minneapolis. Dan is a member of the American Institute of Architects (AIA), Construction Specifications Institute (CSI), and Autodesk Developer Network (ADN), and is a Construction Document Technician (issued by CSI). He has presented live webinars for ElumTools, ArchVision, Revizto, and NVIDIA. Dan writes about design on his blog, BIM Chapters, and in his textbooks published by SDC Publications.
2

02 Revit Model Organization 02

4

04 Designing with Enscape 01

04 Designing with Enscape 02

7

07 Enscape Asset Library 01

07 Enscape Asset Library 04

07 Enscape Asset Library 03

07 Enscape Asset Library 02

8

08 Compsing Still Image 01

08 Compsing Still Image 03

08 Compsing Still Image 02