Energy modeling and building performance simulation are critical tools to help you understand the impact of design decisions on your building's performance. These tools are also essential to demonstrate your building meets specific energy guidelines.
Autodesk Insight is an online tool from Autodesk that calculates building energy use and performance. It is integrated into Revit and provides visualizations on key building performance metrics. 
This course provides an in-depth look at Insight and how you can use it with Revit to better understand your building's performance.  
At the end of this course, you'll be able to: 
Create massing models in Revit for energy simulation.
Conduct building performance simulations on Revit models using Autodesk Insight.
Develop different scenarios using Insight to compare the impact of design options.
Experiment with different Revit elements and model settings to better understand their impact on building performance.
Analyze Insight results to determine the best design options to meet your project's performance goals.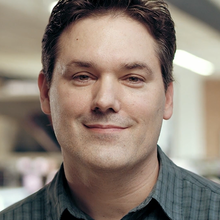 Daniel John Stine AIA, CSI, CDT, is a registered architect with over twenty years of experience in the field of architecture. He is the BIM Administrator at LHB, a 250-person full-service design firm. Dan has presented internationally on BIM in the USA, Canada, Ireland, Denmark, Australia, and Singapore. He was ranked multiple times as a top-ten speaker by attendees at Autodesk University, RTC/BILT, Midwest University, AUGI CAD Camp, NVIDIA GPU Technology Conference, Lightfair, and AIA-MN Convention. Committed to furthering the design professions, Dan teaches graduate architecture students at North Dakota State University (NDSU) and has lectured for interior design programs at NDSU, Northern Iowa State, and University of Minnesota, as well as Dunwoody's new School of Architecture in Minneapolis. Dan is a member of the American Institute of Architects (AIA), Construction Specifications Institute (CSI), and Autodesk Developer Network (ADN), and is a Construction Document Technician (issued by CSI). He has presented live webinars for ElumTools, ArchVision, Revizto, and NVIDIA. Dan writes about design on his blog, BIM Chapters, and in his textbooks published by SDC Publications.
1

01.2 - Getting Started with Insight

3

03.2 - Adding Site Context

4

04.2 - Massing with Building Elements

6

06.1 - Complex Building Massing

06.2 - Complex Building Elements

7

07.1 - Export to AIA 2030 DDx
$299.00

$299.00

ArchSmarter Full Access

Buy Now