Let's face it, renovation projects are hard. 
From less-than-accurate as-built information to seriously compressed project schedules, renovation projects are a LOT more difficult than new construction.  
And using Revit doesn't always make the process any easier. 
Managing phases and design options can be a real challenge. Same goes for dealing with linked files. On top of that, getting your base model ready can be a major ordeal. 
This is especially true if you're an MEP engineer.  
Often times, you receive the building model from the architect and have to make sense of it day one. There might be lots of phases or design options you need to understand. There might also be extraneous model elements you need to ignore (or not).  
You need to properly configure your base model, aligning phases, levels, and rooms. Get any step wrong and you'll be living with the consequences for the life of the project. No fun. . . 
Fortunately, there is hope.
Veteran BIM manager and Revit expert, Dan Stine created this course to help you deliver better MEP renovation projects in Revit.  With Dan's guidance, you will learn how to configure your renovation project for success. Dan covers it all, from setting up views, to tagging existing elements, to working with linked models. He also shares some great tips for using Design Options, setting up demolition plans, and dealing with electrical loads.  
Here's some of what you'll learn during the course: 
How to clean and prepare an existing architecture model 

How to properly setup your MEP project

How to best link and bind existing Revit models

How to work with Phase Filters

How to work with Design Options in your model and other linked discipline models

How and when to tag existing elements

How phasing and MEP logical systems REALLY work

Plus a whole lot more! 
Through concise video tutorials and a 60+ page step-by-step reference guide, you'll finish the course having a much better understanding of how to effectively deliver MEP renovation projects. You'll also learn a bunch of tips and workflows for working more efficiently in Revit. Even if you're a Revit expert, you're sure to learn something new. 
This course is for you if:  
You want to be confident you are setting up your MEP renovation project 

correctly

.
You know you "should be" more efficient using Revit but aren't sure how to get there.  
You want to better understand how phasing and design options can 

be used

 in a MEP renovation project.
Are you ready to take your Revit MEP renovation project to the next level?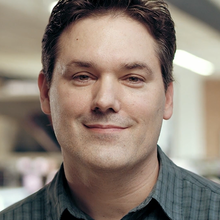 Daniel John Stine AIA, CSI, CDT, is a registered architect with over twenty years of experience in the field of architecture. He is the BIM Administrator at LHB, a 250-person full-service design firm. Dan has presented internationally on BIM in the USA, Canada, Ireland, Denmark, Australia, and Singapore. He was ranked multiple times as a top-ten speaker by attendees at Autodesk University, RTC/BILT, Midwest University, AUGI CAD Camp, NVIDIA GPU Technology Conference, Lightfair, and AIA-MN Convention. Committed to furthering the design professions, Dan teaches graduate architecture students at North Dakota State University (NDSU) and has lectured for interior design programs at NDSU, Northern Iowa State, and University of Minnesota, as well as Dunwoody's new School of Architecture in Minneapolis. Dan is a member of the American Institute of Architects (AIA), Construction Specifications Institute (CSI), and Autodesk Developer Network (ADN), and is a Construction Document Technician (issued by CSI). He has presented live webinars for ElumTools, ArchVision, Revizto, and NVIDIA. Dan writes about design on his blog, BIM Chapters, and in his textbooks published by SDC Publications.
2

01.1 - Prepare Arch. Model - Steps 1 & 2

01.2 - Prepare Arch. Model - Steps 3 - 7

01.3 - Prepare Arch. Model - Steps 8 - 10

4

03.1 - MEP Project Setup - Steps 1 - 7

03.2 - MEP Project Setup - Steps 8 & 9

03.3 - MEP Project Setup - Steps 10 - 12

6

05.1 - Design Options Setup

7

06.1 - Link Bind Existing MEP

10

09.1 - Phasing and MEP Systems

13

12.1 - Modeling in Design Options

14

13.1 Modeling Existing Elec. Loads

15

14.1 - Elec. Phasing Example - Part 1

14.2 - Elec. Phasing Example - Part 2
$299.00

$299.00

ArchSmarter Full Access

Buy Now